Melanin Queen Nefertiti Pendant Necklace (TF)
Melanin Queen Nefertiti Pendant Necklace (TF)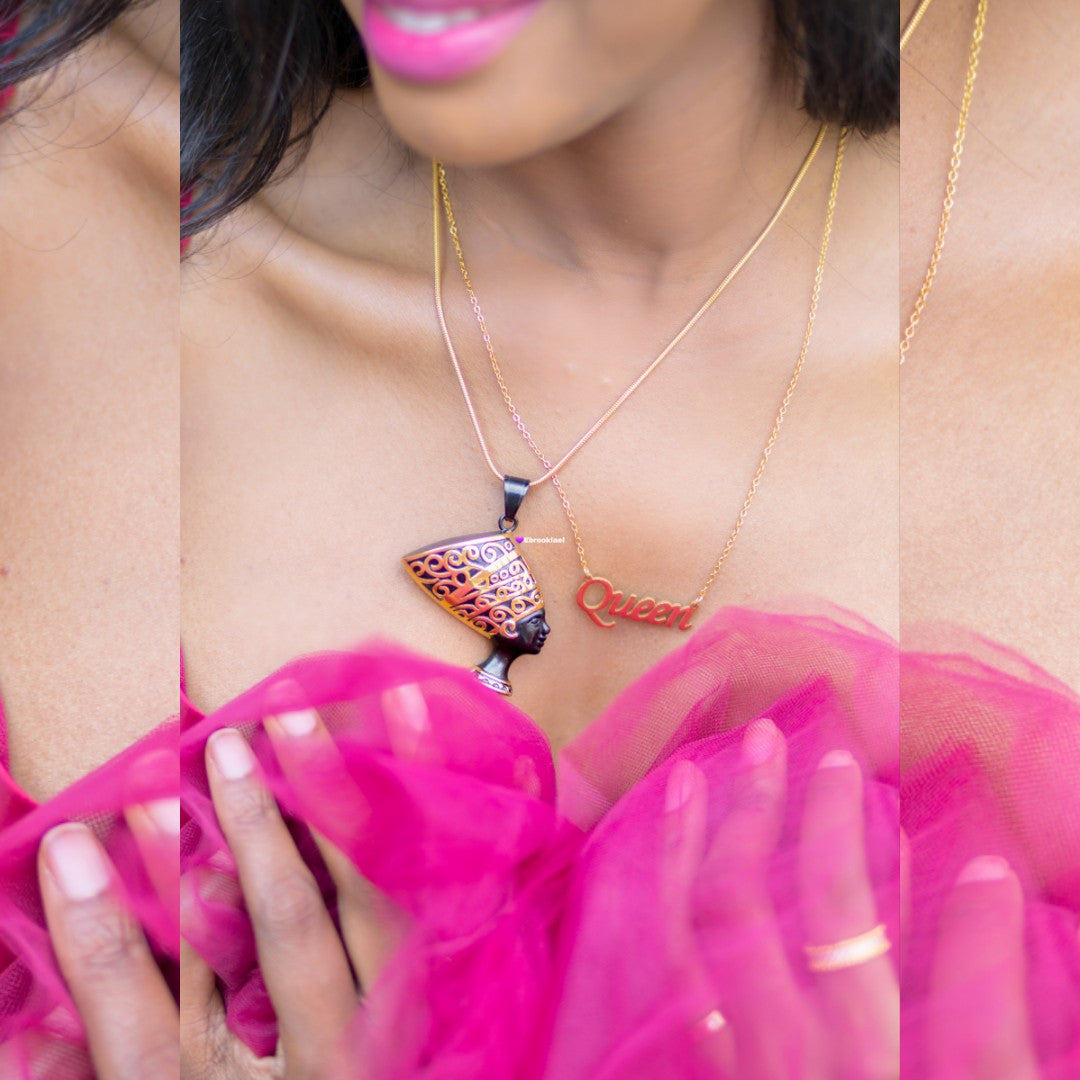 Melanin Queen Nefertiti Pendant Necklace (TF)
Orders ship within 3 to 7 business days.
Hoorey ! This item ships free to the US
Melanin Queen Nefertiti Egyptian queen Pendant Necklace (TF) Tarnish Free 

46.32 mm pendent
Gold chain 18 inch
SHIPPING & HANDLING
It takes up to 24-48hrs max us to process your order before we send out for shipment. We do not ship packages weekends and holidays. For example: if you make a purchase on a Friday, your order will not be mailed out until Monday..
- We ship Every business day via USPS or UPS States
All Sales are final
You can return unwanted/unused products within 7 working business days of receipt of your goods for store credit only, NO REFUND. You have ninety (90) calendar days to return any tarnish free item from the date you received it if change color for an exchange if we have the item in stock or a store credit. NO REFUNDS. (email us first info@ebrooklael.com) .
Extremely Happy With my purchase
coming back for more. Putting all my friends on
I will definitely buy some more.....
I'm a jewelry lover that loves a bargain and quality. you guys are great
Great jewelry
All of jewelry is great. loyal customer
Happy to be a Brookbabe
I've been rocking with you for 2 years. I've love everything I've purchased.
Quality and customer service is awesome. Thanks love