GOLD Nefertiti Egyptian Necklace (TF)
GOLD Nefertiti Egyptian Necklace (TF)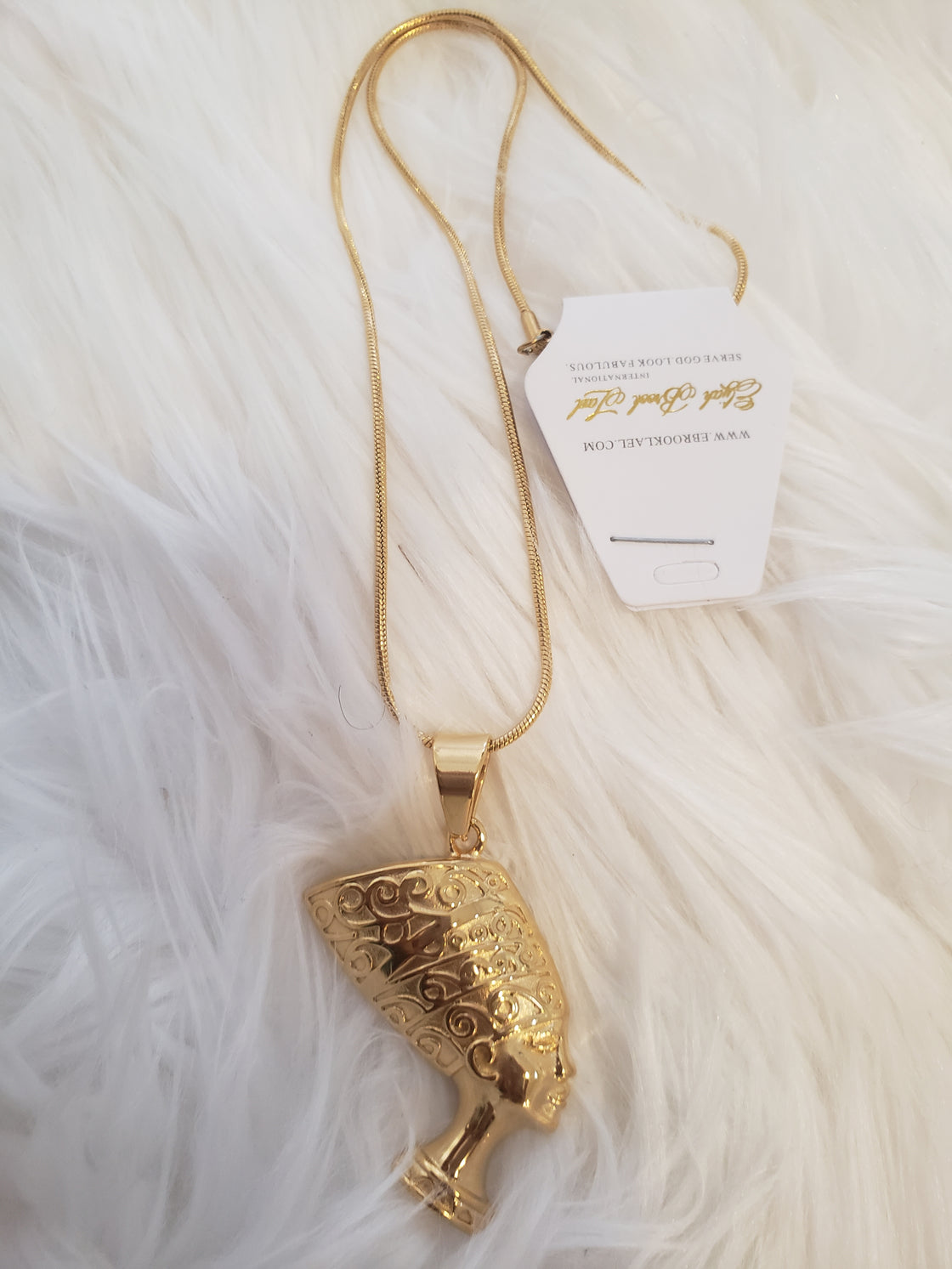 GOLD Nefertiti Egyptian Necklace (TF)
Orders ship within 3 to 7 business days.
Hoorey ! This item ships free to the US
Gold Nefertiti Egyptian Necklace because you're a queen, shine like the universe is yours!
--
Queenie Golden Nefertiti Egyptian Necklace for a Queen. Rule like you're suppose to,Queen. Nefertiti was once the ruler of Egypt. Rule your world with this awesome 1.5" Egyptian profile with cutout headdress pattern in bright gold.
18 inch chain with lobster-clasp.
SHIPPING & HANDLING
It takes up to 24-48hrs max us to process your order before we send out for shipment. We do not ship packages weekends and holidays. For example: if you make a purchase on a Friday, your order will not be mailed out until Monday..
- We ship Every business day via USPS or UPS States
All Sales are final
You can return unwanted/unused products within 7 working business days of receipt of your goods for store credit only, NO REFUND. You have ninety (90) calendar days to return any tarnish free item from the date you received it if change color for an exchange if we have the item in stock or a store credit. NO REFUNDS. (email us first info@ebrooklael.com) .
Great piece
Love the details, depth of the piece. Love the chain style.
Love all of my pieces
Thank you for my new jewelry. I've been ordering for 3 years now and the quality is solid
Queen!!!
I love this necklace.
I've showed in it and haven't taken it off for 8 months and it still looks good. So it really doesn't change color